Money was created to ease up buy sell transactions
, you no longer have to take in 100 chickens just because you want to sell your diamond ring.
Since each country has its own system and seldom cross borders in the past, each of their money is different in unit called currency.
Then, country needs to do business with another country. They have to sychronize the value of their currency, they use gold for that purpose.
Slowly some smart 'finance' guy realizes that
the 'impression of Gold' is as good as the real gold to increase value of their currency
.  ( actually the
impression
is much better and easier to acquire than the real gold )
If the value of currency is just like the value of any traded goods - govern by supply and demand, why don't we trade the currency like the way we buy sell stocks ?
Before I proceed further, let me set the record straight that Forex is one of the most liquidated market which has Total Freedom.  Something I always pursue all finance institutions to go for.  So there are many good things about Forex.  However, there is one aspect that is evil, very evil indeed - and that is the part I am going to talk about here - its room for an unlimited speculative nature.
To Buy or Not To Buy ? JUST SAY IT  ...
So in Forex you buy sell currency like you buy sell anything.  And the item for sale is in the form of currency pair like this GBP/USD  (buying Pound with USD).  Says someone is selling 10 units at USD1.5125 each and you buy all 10 units.  Then the next seller is selling 5 units at USD 1.5200 and you buy all 5 units too, then the next seller is selling 1 unit at USD 1.5205.  So GBP value has just rised from USD 1.5125 to USD 1.5205 because you have bought the 15 units of GBP/USD.

correction :  
You said you want to buy
those 15 units
but you actually don't
.
like wise, the seller who said selling you the currency ... guess what ?  He doesn't have any Pound Steering neither !  He just
said
he want to sell you !
There is no real money involved !  What happened is the seller and the buyer have committed into a contract for the above transaction.  The contract stated a future date for the actual buy sell transaction.  So before the contracted date, you can resell what you have bought but haven't paid yet.
Remember just now you
said
you want to buy 15 units of 'goods' ?  If you sell them out at your purchased price before the contract expiry date, you will earn and lose Nothing - Zero !  But throughout the process, you have increased the value of GBP at that particular time.
Buy A Million with A Dollar
Another unique thing in Forex is what forex guys normally called it '
leverage
'.  Basically you can say you want to buy 3 million of GBP with only USD 1,000 capital.  
Since there is no real currency involved and it is all about what the seller and buyer
said
, the
real profit and lost is the difference of the movement
.  For example, changes from USD 1.52 to USD 1.53 is only 1 cent difference.  So you don't have to have USD 1.52 to buy anything.  As long as you have 1 cent, you can
say
you want to buy the thing but as soon as you make a lost of 1 cent, the system automatically sell your contract out and deduct your 1 cent.
Sorry if this write up is a bit boring.  This is a topic that cannot easily get agreement and I am trying my very best to express this in my laymen view ...
So by now you can see how you can use a minimum capital to speculate the value of a country's currency at ease - just say it !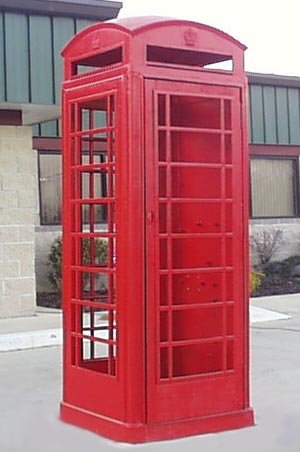 Says you are an USA international trader.  You are buying 10,000 phone booths from England.
England quoted you GBP 1,000 each.
Currency Exchange at that time is 1 GBP = 1.50 USD
So your total payment is USD 15 millions
If you know forex very well, you can speculate sell GBP at lower price or buy USD at higher price until 1 GBP = 1.40 USD
If you managed to do that, you have just saved USD 1 million !!  
And your seller has just lost an equivalent amount !! 
This is actually happening every day !  A lot of 3rd world international wholesale businesses do not use forex in their finance management, their business profit range at 5-15%.  And their business contracts are usually renewable in 3 and 6 months and mostly in 1 to 2 years.  Everytime when the currency exchange flutuate more than 15-20%, they will lost all their profit ... no matter how smart they sell, no matter how much they mark up the selling price, no matter how much cost saving they did .... a cunning business counterpart can easily overturn all their effort just by
Saying It
!!
Guess what ?  There is no such thing as MYR pair in Forex trading.  MYR is so small that one single investor like George Soro can brankup a whole country simply by trading currency.
So the next time you are trading currency ... you are most probably NOT trading to bring up the value of your own country's value.  Instead you are most probably just helping USA and Britain ...
You can earn a lot in Forex no doubt ... but beware at what cost.